Facebook
Youtube
Contact
Facebook
Email Subscription
You Tube


Welcome to Chrystal Petroleum
Suppliers of fuel for over 40 years

INDEPENDENT FAMILY OWNED
FUEL DISTRIBUTOR
Cluny: 01592 720366
Macmerry: 01875 619619
We'll be closed from 4.30pm on Monday 23rd Dec '19 until 9am on Thursday 2nd Jan '20.

Enquiries can be emailed via the link on the left or you can call and leave a message.
Thank you.
Had run out. Delivered same day.
Excellent service!

Mr Orr
January 2019
ANTI-SLAVERY STATEMENT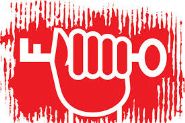 Chrystal Petroleum Company Ltd Anti-Slavery Statement

.
Downloads